Since the iPad's initial release in April 2010, it has progressively become more prevalent within society and has become a valued educational asset. The iPad's saturation in the educational sphere recently reached a record high according to an article by VentureBeat. "iPads now dominate the educational tablet market with a 94% market share. Moving forward, iPads will hold a more significant role in the ways that we conduct education, especially in primary school settings."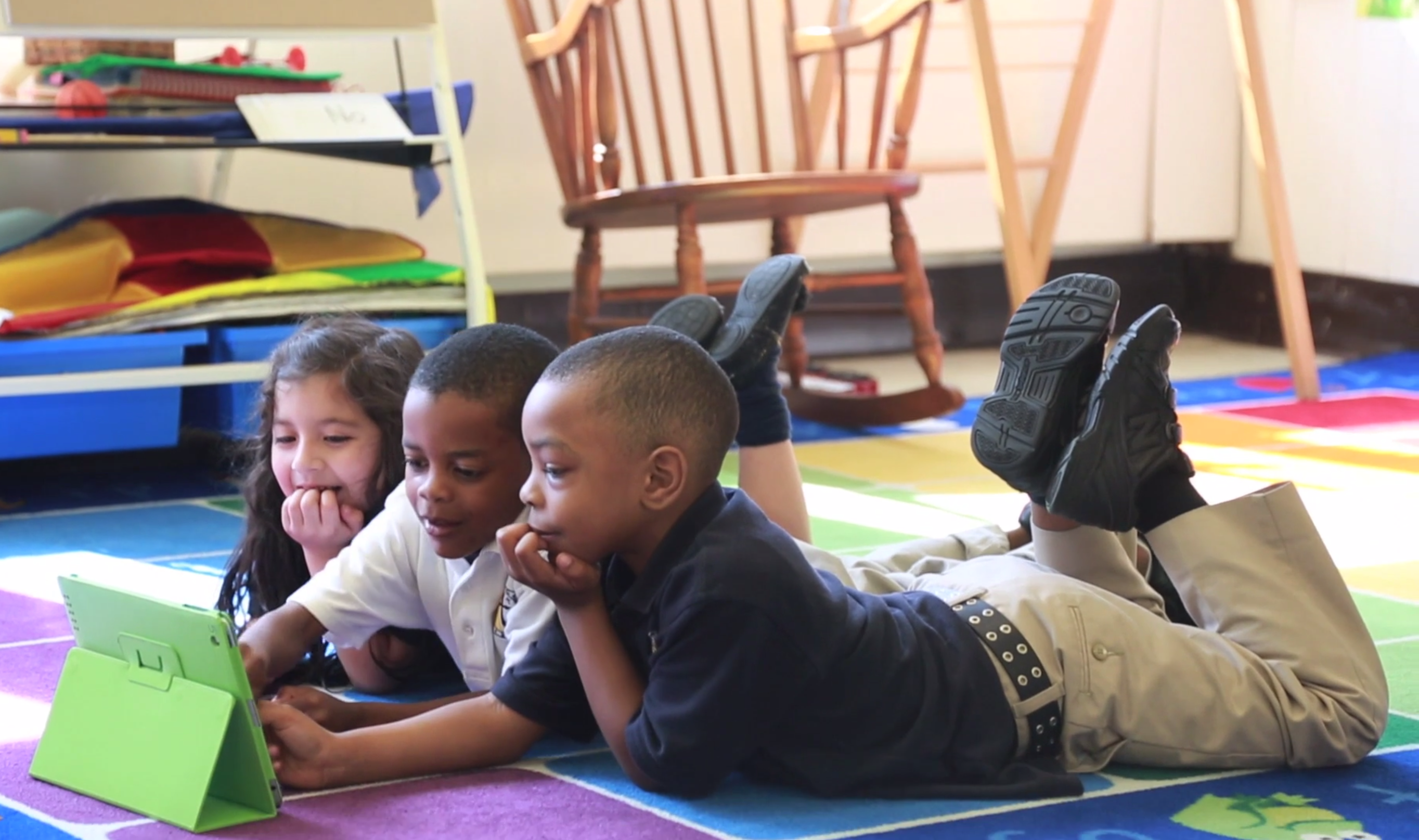 Given the current trend of increased iPad presence in schools, education is rapidly changing to incorporate digital mediums into the ways that teachers lead their classrooms, and the methods through which students absorb new material. For elementary schools in particular, iPads possess the potential to strengthen traditional education and have it revolve more intensely around the needs and learning capacities of each individual student. Because of its highly interactive surface and rich content library, the iPad has developed into a powerful educational tool to provide a variety of advantages to enhance elementary school education and student productivity.
4 Ways iPads Increase Student Productivity
Improved Collaboration: iPads allow more direct communication between teacher and students, as well as between students themselves. Blended education solutions can heighten student interaction by providing a digital platform to share ideas, feed off one another, and brainstorm concepts. View some of the top recommended iPad collaboration apps.

Increased Control Over Learning: By using iPads in elementary schools, students are given a higher degree of freedom in their learning. By engaging in educational apps, reading programs, and many other features, education is brought to the students so that they can take control over their own learning. This allows for more independence and a more effective education process for student productivity.

Alternative Education: iPads are a supplementary educational resource as they do not replace America's thought stimulant leaders, our teachers. Yet, iPads provide alternative forms of learning through thousands of educational apps that can reinforce established educational tenets, but in an untraditional way that better resonates with students. Because of the vibrant colors, sharp images, unique style, and interactive nature of iPad apps, students can learn in a more hands-on manner. This increases overall classroom productivity because it expands the number of ways that a student can delve into subject content. When combined with a blended education platform, this reduces the likelihood that a student will progress in school without actually mastering the material. Education Dive lists a few popular (and free!) apps for education to explore.

Differentiated Learning Levels: iPads allow programs such as eSpark the ability to deliver personalized blended learning plans where students can use educational apps to focus on the material that they individually struggle with. This student-focused curriculum optimizes a student's education to achieve maximum possible growth in either Math, English Language Arts, or both. Differentiated iPad content increases elementary school student productivity as each student can receive targeted instruction that will help them push the needle on their own personal achievement every day
Want to learn more?
Due to these advantages, the iPad has evolved into a premier blended education tool that provides several benefits for schools. Personalized learning programs, like eSpark, demonstrate how iPads can augment elementary school systems and create a more efficient and productive learning experience.
Increase student productivity in your classroom, school, or district today for free. Click here to get started.