In kindergarten, boys and girls begin their academic careers with nearly equal abilities. By third grade, while boys have historically demonstrated higher math scores, researchers have found persistent gaps in reading and very wide gaps in writing. Both literacy skills and writing engagement seem to be missing for many boys beginning in elementary school, and studies show that a gendered literacy gap exists worldwide. A recent study conducted by the University of Vermont shows that in addition to affecting early academic performance, the literacy gap follows boys through college and even into their adult careers.
Last fall, I taught a personal narrative unit at an elementary school just outside of Boston. During that time, I saw firsthand how many boys are reluctant writers, convinced there is absolutely nothing they'd like to write about. Exasperated by blank assignments and disengaged students, I set out in search of ways to help boys become thoughtful, confident writers. Here are three of the best strategies districts can use to engage boys throughout the writing process:
1. Go Beyond Personal Narratives
In elementary school, ELA classrooms are primarily focused on narrative writing. Students are often encouraged to write on their own experiences, to use sensory detail and strong emotion to tell stories about themselves. It's reported that many boys struggle to communicate their emotions, yet common writing exercises like journaling and personal narratives ask students to do exactly that.
For my third-graders' final written projects, I assigned standard topics like "Write about your best day ever" and consistently received blank stares and complaints from the boys in my class. I was essentially asking students to pinpoint a day of extreme emotion, and they either "couldn't remember" or didn't want to share. Sometimes I could only get them to write one sentence during the whole writing block.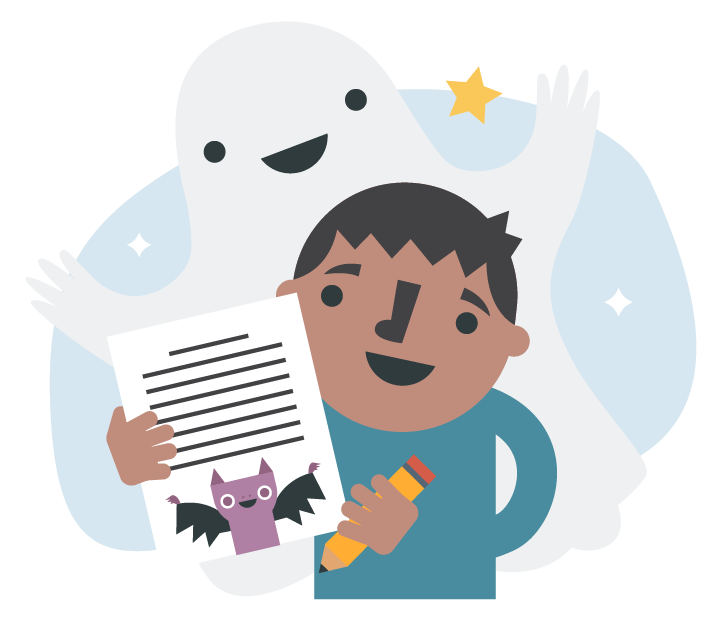 When Halloween rolled around, my students were learning how to expand on their narrative events and add sensory details. I decided to go rogue on personal narratives, giving them the prompt: "Write me a spooky Halloween story."
What resulted was truly incredible. My students created fictional masterpieces full of sensory descriptions and active verbs that demonstrated elements of intense fear, excitement, and surprise. When students were able to take themselves out of the story, and throw in a couple monsters and ghosts along the way, they could easily write about emotions. My students were able to clearly demonstrate the skills of a personal narrative in an entirely fantastical story-writing exercise.
2. Incorporate Student Choice
Introducing units like comedy, historical writing, reporting, and other topics that are sometimes considered low-priority in the classroom can engage reluctant boy writers while benefiting students of all genders and interests. Being able to vary the genres within your school's writing curriculum, or even simply increasing the options for topic choices, allows for creative freedom and engagement from students who often struggle to find interest in their writing units. Teachers should be encouraged to provide their students with a variety of writing topics and projects that touch on student passions and community issues. Look for new writing ideas and places to incorporate student interests, even cross-curricularly. Allowing students to choose topics from other subjects, or perhaps disguising writing assignments as other tasks - like explaining a science experiment or writing about the cause and effect of a historical event - enhances students' writing and reinforces other concepts they learned about that particular topic.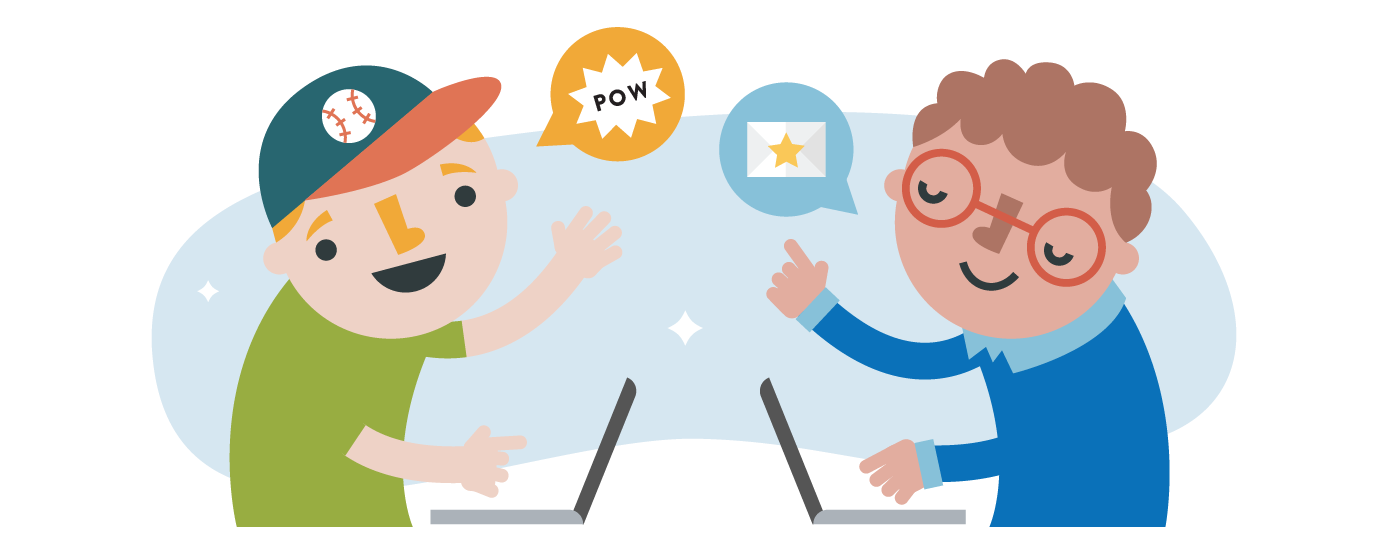 Gary McPhail, a first-grade teacher in Massachusetts, decided to switch things up when the boys in his classroom were struggling with writing. He incorporated units such as comic books and letter-writing, assigning a variety of writing genres to allow for more creative freedom and better support. His male students were engaged, excited, and quite successful with these alternative styles of writing. They were able to express their personalities and emotions through the final projects, using important skills like adding detail and descriptive language that they weren't able to include in their narratives.
3. Use 21st Century Technology
Studies show that boys may be more reluctant to dive into the writing process simply because of the physical effort it may take them to put their words down on paper. Due to their slower progression of fine motor skills, some boys are not as quick as their female peers to develop clear penmanship. This can make the physical act of writing strenuous and challenging. While handwriting exercises might ease these struggles, districts should allow students to express themselves through other methods - on a computer, with a presentation, or even orally.

Today's students are part of a brand new generation that will have a need for digital reading and writing abilities as they move to high school, on to college, and into the real world. Throughout their lives, they will increasingly consume and produce written media online. College essays and job applications are submitted electronically, and employers expect new hires to be adept at online communication and capable of writing for an online audience. Giving students the opportunity to begin shaping these skills in the classroom from a young age helps them set the foundation to become successful later in life. By embedding technology throughout their writing curriculums, districts can make an impact on students that will positively affect them for years to come.