As an undergraduate student going into my fourth year of an education program, I'm part of a cohort of around 60 soon-to-be teachers who are ready to take on the world. We have been taught about teacher bias and pedagogy; technology, math and science; reading and writing and classroom management. Many of us want to take this knowledge and put it into practice with those in disadvantaged or neglected populations.
But we face tough odds: about 1 in 5 of us won't make it past our first four years on the job. In some states, close to half of new teachers will leave after five years.
While a high rate of teacher turnover has implications on a larger scale, such as costing districts an estimated total of $8 billion each year, it has other, less obvious consequences. High turnover rates contribute to the achievement gap - teachers in districts with primarily students of color are 70% more likely to leave their positions than those in districts with a majority of white students. Teachers are the number one in-school influence on student success, so when students face a constant rotation of new teachers, their achievement is negatively impacted.
From both a student perspective and a district perspective, the effects of high teacher turnover rates are both disruptive and costly. How can you help your new teachers, from day one, maintain morale and enthusiasm to enjoy and thrive in their position?
1. Provide Supportive Leadership
A lack of administrative support is one of the top cited reasons for teachers who leave their jobs. Conversely, a study from the Bill & Melinda Gates Foundation found that supportive leadership is one of the top reasons teachers remain in the classroom. Superintendents can model this behavior by coaching principals in identifying meaningful professional development sessions for new or all teachers. By supporting principals in building strong leadership skills and a collaborative school environment, district leaders can positively impact a teacher's decision to stay in the classroom and prevent teacher turnover.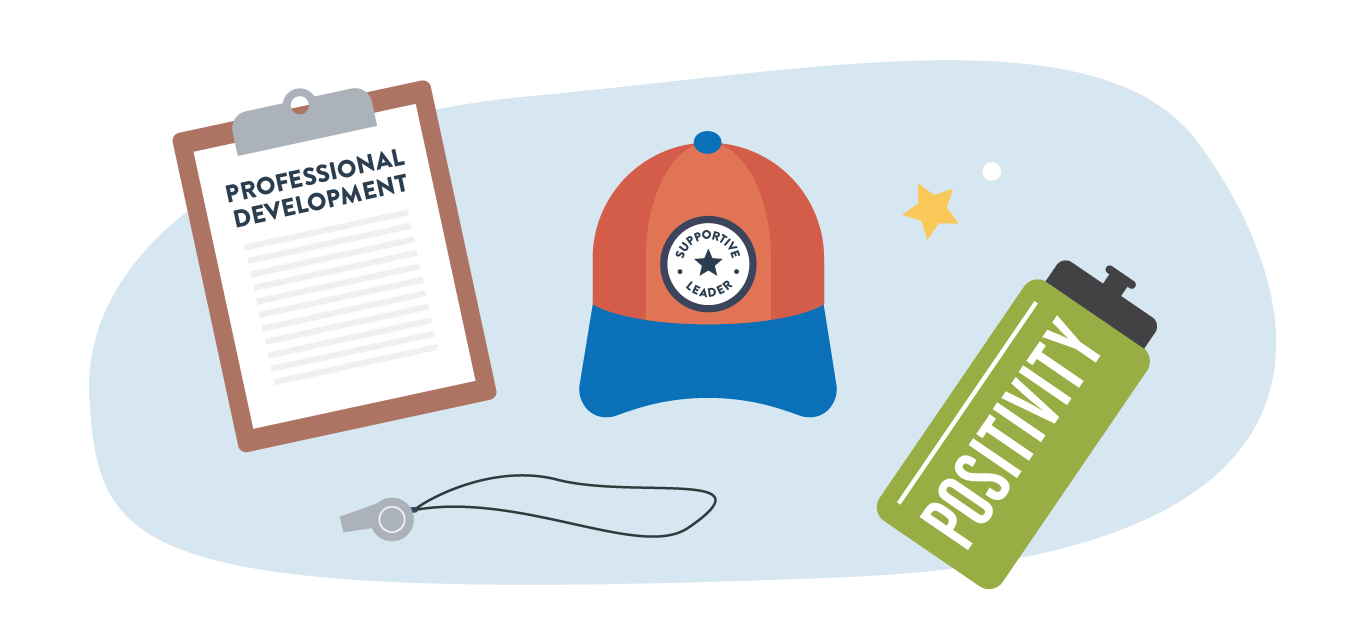 Former teacher Mike Janovitch, now an assistant principal in Ohio, has discussed the responsibility administrators have to develop reasonable expectations and a positive working environment for teachers. "One of the biggest mistakes that I see with new teachers is they focus on themselves and what they 'look' like as a teacher," he says. "As building administrators, we need to change this narrative."
New teachers may be stressed by assessment and observation expectations from supervisors and administrators. Providing a strong sense of leadership that goes beyond evaluation can help new teachers grow more comfortable in their positions. Creating a culture of support, not scrutiny, provides teachers with a positive, collaborative space to ask questions and receive constructive feedback.
2. Identify Gaps in Knowledge
While some teachers are armed with an incredible amount of education and content knowledge, studies show that in fact only 11% of elementary teacher programs and 47% of secondary teacher programs are providing adequate content preparation. This means that many teachers are coming into their first year without a proper understanding of one or more parts of the curriculum they're expected to teach.

To identify the gaps in knowledge your teachers face, administer a survey that asks teachers to identify the content areas in which they'd like to receive additional training. By encouraging teachers to identify opportunities for learning, districts can cultivate a growth mindset and build buy-in for PD. Unprepared teachers are 2 to 3 times more likely than their peers to leave their positions, and addressing gaps in knowledge early on will lead to happier, more effective teachers and less teacher turnover.
It's not always possible to recruit highly-qualified and well-trained teachers as fewer people are enrolling in undergraduate teacher preparation programs. In light of this, districts can survey incoming teachers to proactively spot the gaps and put the resources in place to fill those gaps, creating an effective and engaged new class of teachers.
3. Encourage Mentorship
The support of an experienced colleague can be what makes the most difference in new teachers' decision to continue teaching. Studies show that teachers who receive no mentorship are actually twice as likely to leave their job than their peers who receive extensive mentorship.
If resources allow, pair new teachers with experienced teachers in a co-teaching classroom model. First-year teachers can bring new ideas and innovation to the classroom while more experienced teachers will provide a stable foundation of routine and curriculum knowledge. This collaboration can lead to professional growth and a richer learning environment.
New teachers should have a variety of ways to lean on their peers for support and advice. Opportunities for mentorship can take many forms, including coffee with the principal once every few weeks, a weekly co-planning period built into the schedule, or even the open door policy of a teacher across the hall.
Keeping these supports in place to prevent teacher turnover as new teachers move through their first few years in the classroom is a key factor in staff retention. While some states have practices in place for training first year teachers, these supports significantly drop off for second or third year teachers. Providing mentorship opportunities for all teachers lowers the rate of turnover and provides significant benefits for all staff, students, and administrators.
Looking for more tools to alleviate the burden on teachers? eSpark offers student-approved, no-prep lessons completed online. Our program empowers teachers with in-depth progress monitoring they can act on in under 30 seconds.