In an effort to provide students with access to new design technologies (3-D printers, laser cutters, vinyl cutters and desktop machine tools), The Maker Movement is transforming education across the country. The goal of the Maker Movement is to expose students to design thinking, building, manufacturing, enabling them to practice a kind of problem-solving that is essential to today's world.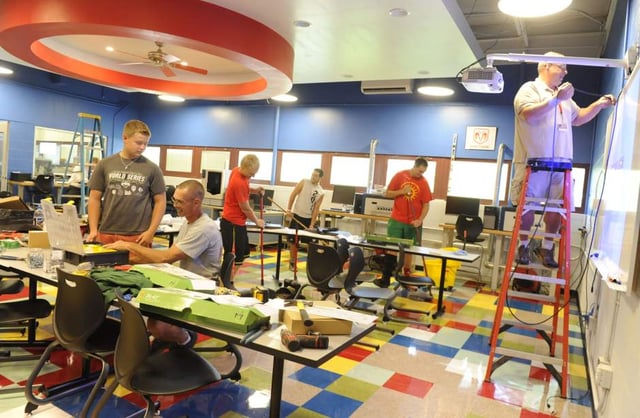 Image Credit: Cindy Shegan Keeley | Trib Total Media
Children are innately curious, naturally wanting to tinker with the materials around them and build things. The Maker Movement simply embraces that inclination and teaches students how to learn by doing.
Dr. Todd Keruskin, Assistant Superintendent of Elizabeth Forward School District, spoke about his school's effort to take on the Maker Movement and create maker spaces available for K-12. Dr. Keruskin said that it all started in 2012, when Elizabeth Forward decided to make, what they call, a "Dream Factory" for their middle school.
"Middle school years are critical," Dr. Keruskin said about their decision to start with that age group.
"We wanted to change what we were doing at the middle school level because we realized we had a traditional woodshop class, but it wasn't about creativity, innovation and design thinking—which are critical for kids in the 21st century," he continued.
The Dream Factory has laser cutters, vinyl cutters, 3-D printers, wood-shop tools, animation, design, photoshop, robotics, computing, programming, you name it. Makes you want to go back to middle school, right?
Elizabeth Forward went on to create a "Fab Lab," which is approved by MIT, for their high school. They even have an all girls "Makers' Lab," where about 15-20 girls participate together in all types of designing, building and digital fabrication activities.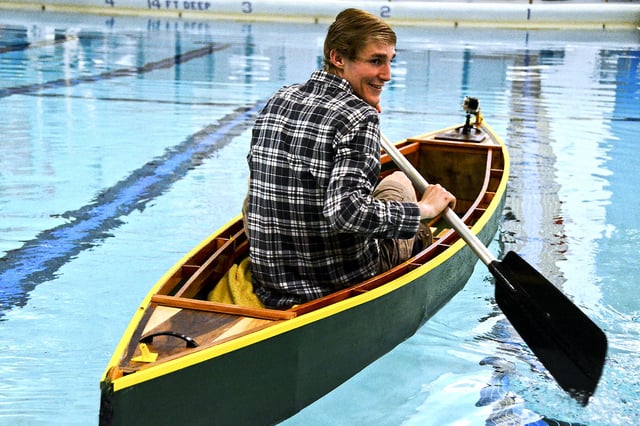 Image Credit: Doug Oster | Post Gazette
Dr. Keruskin commented that while many schools are eliminating their traditional tech programs like wood-shop and metal-making, Elizabeth Forward wanted to instead replace those programs with ones that not only inspire creativity, but prepare students for college and beyond.
"We want our kids to be problem solvers," Dr. Keruskin said, "to be entrepreneurs, to create businesses—that's where our vision is." Elizabeth Forward, and other schools around the country, can make that possible in part due to the fact that 3-D printers and vinyl cutters have become relatively inexpensive.
Also, as was the case at Elizabeth Forward, many schools are finding that they don't need to hire new faculty for their maker classes. With good professional development, it's possible to train your existing faculty. Dr. Keruskin said that they even got a long-time wood shop teacher to use programs like Adobe Illustrator, which he had never used before. And although he had never touched a laser cutter, he was quickly able to become the go-to expert.
In June 2014, President Barack Obama launched the Nation of Makers initiative. The goal is to eventually provide all schools across the country with Maker Spaces. But for schools that don't yet have them but are looking for ways to incorporate this type of initiative into their curriculum, the important thing to remember is to start small.
Dr. Keruskin warns against an impulsive purchase of hundreds of 3-D printers and vinyl cutters. He says that many schools make the mistake of buying a bunch of equipment but not knowing what to do with it. Like any new technology, he says, you have to start with small but effective change.
"To make change happen in your school, it's one room, one teacher and one piece of equipment at a time," asserts Dr. Keruskin.