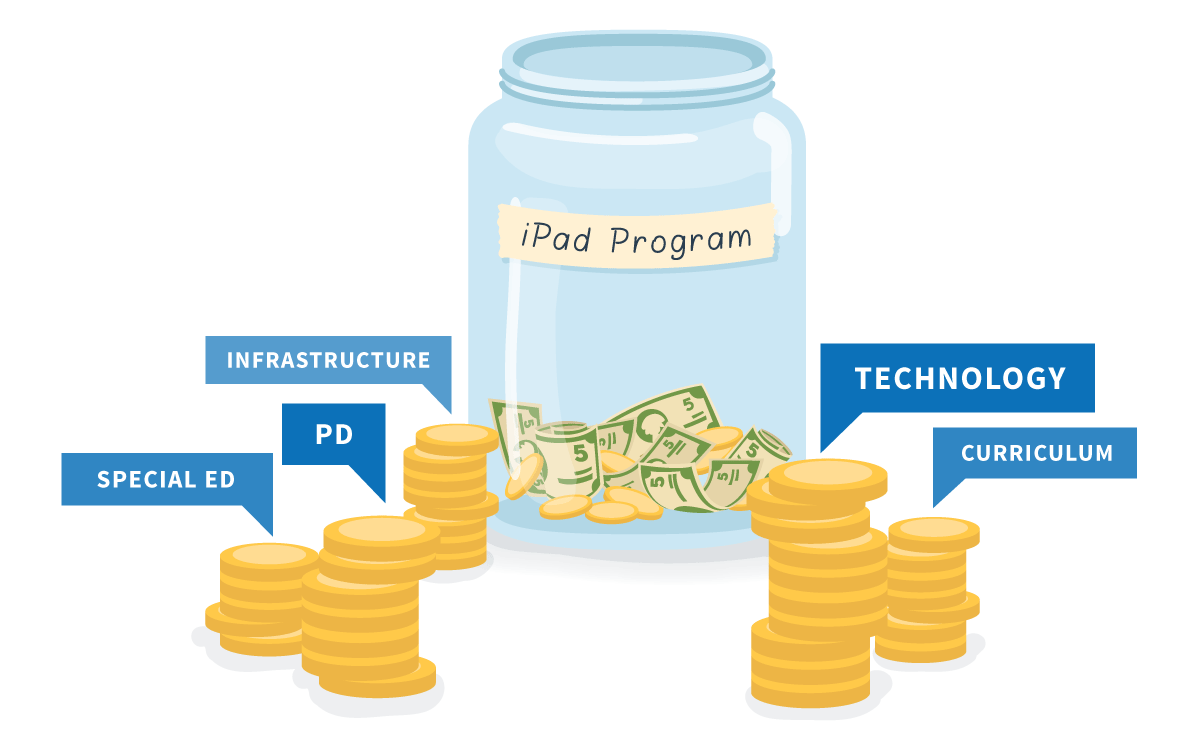 When low test scores arrive back to districts, administrators worry about the success of their students and look for possible solutions to increase student achievement. New Common Core tests scores show students falling behind in states like California, where "statewide 56 percent of students almost met or failed to meet standards in the English language arts portion of the test," explains SCPR News.
With data showing the incredible potential of mobile learning technologies devices in education, district leaders often explore tablets as an innovative approach to increase achievement in the classroom with blended learning.
Along with the desire for increased test scores, educators hope tablets will lead to stronger student engagement while allowing them the opportunity to develop digital literacy skills that will prepare them for success in future careers.
Kickstarting new initiatives—including blended learning programs—isn't easy. Once implemented effectively, blended learning models can free up teachers' time to deliver more targeted lessons to students who require differentiated, personalized instruction. Technology tools can help monitor student progress and data to allow teachers to keep a pulse on classroom performance on a regular basis. With the vast options of blended learning tools and technology on the market, district leaders frequently ask the question: "How can my district find funding in the school budget for all of the components of a strong blended learning program?"
1. Identify the tools you'll need
Let's take a step back. Before you can budget for learning technologies, it's important to identify which tools your district will need to build a strong blended learning program.
Wifi: Examine your current school wifi configuration. The strength and speed of your connection will determine how many devices your network will be able to support. If your current structure does not align with the vision for your technology program, you may need to allocate money in your budget to upgrade your routers and wifi system.
Hardware: Once you identify how many devices your network can support, it's time to look at different hardware options. When considering tablets on the market, a frequent debate comes down to Apple versus Android. While both offer tablets that have shown success in classroom environments, it's important to also consider what educational content is available for the device so you can choose the best option for your unique blended learning program.
Accessories: The school budget can't come to a halt after the investment in hardware. The devices pass through the hands of many young learners, so you will want to purchase accessories to protect the expensive technology. Protective cases are worthwhile, especially those that will protect the corners and screens of the device. Headphones are also encouraged as many apps, e-books, and instructional videos include sound. Tablets are most effective when students can focus on their own blended learning content while not disrupting others who may be working on different content.
MDM: A Mobile Device Management (MDM) system will allow your district to manage the apps on your tablets and make adjustments should you need to add content throughout the school year.
Curriculum: Budgeting for the hardware, accessories, infrastructure, and management system is a great start, but how will you ensure the learning technologies are effective? Reserving room in your school budget for software and curriculum will allow your program to have the most impact.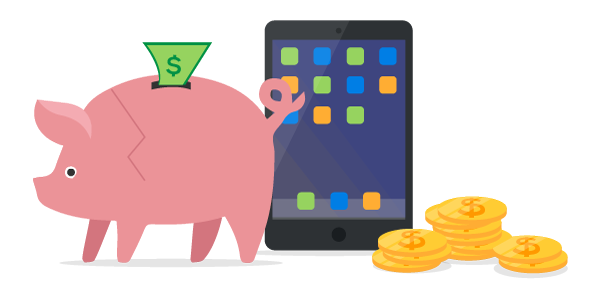 2. Identify the training you'll need to provide
3. Identify your plan for using these tools in the classroom
Remember that one-size-doesn't-fit-all when it comes to blended learning. Factors to be considered include:
Subject area: What type of content would you like the tablets to administer? High-quality apps, videos, and e-books are available on tablets in many subjects such as Math, English Language Arts (ELA), and Science.
Grade level: Will your district's entire student body have access to the same technology? Some effective blended learning initiatives offer tablets to kindergartners through 8th graders while high school students utilize laptop carts or labs.
Student population: A variety of student populations can benefit from tablet-based learning in unique ways. While many schools have seen success using blended learning in small groups or pull-out models for Response-to-Intervention (RtI) or special education, general education classrooms can also benefit greatly from incorporating tablets into traditional classroom instruction. You may be able to leverage different funding sources depending on which students will be involved in your blended learning initiative.
Instructional Models: What will your new classroom models look like? The option you choose will influence the cost of your initiative, particularly the hardware cost as you decide how many devices you will need to purchase. Explore a few instructional models in this online guide, but keep in mind that models requiring 1:1 iPads will be more expensive than shared or split classroom models.
4. Identify the budget for these tools
Now that you've thought through your blended learning plan, it's time to identify which pools of money could help fund your initiative. Identifying the goals and needs of your proposed program will help outline all the areas of potential benefit and allow you to explore your current school budget to see if any funds can be reallocated for your program. Breaking down the costs of your blended learning program between multiple budget lines can help make the overall cost much more manageable.
General operating budget: Allocate money to purchase the necessary hardware
Subscription budget: Allocate funds for subscriptions to each curriculum tool
Discretionary funds: Allocate for extra accessories like cases or headphones
RTI/SPED: This funding can pay for identified RTI/SPED students using hardware or subscription
Technology funds: Allocate these funds for the wifi or routers to enhance school wifi for your program
Textbook funds: Some schools can use this funding to subsidize the cost of e-books
Professional development: Allocate for the professional development needed for the hardware or curriculum tools
4. Determine how you will measure program success
The final component of planning your blended learning initiative is thinking through how to ensure your program is a success. If you hope tablets will lead to increased student growth, how will you measure this? There are a variety of curriculum and software options available for various subject areas and device types. Make sure your implementation strategy is goal-oriented so your team can track results, measure the return on your investment, and maintain program funding come next budget cycle.
Prioritizing these items early on in the search to solutions including blended learning technologies will help guide your criteria and give your and your team a better understanding of what to expect.