This school year, eSpark students have gotten to know Rocky, a companion who helps with the transition from quest to quest in eSpark's differentiated iPad product. Rocky offers students a high five for each mastered skill, and awards students with a handshake when they attempt difficult challenges. Though he's less than a year old, Rocky has doled out approximately 470,00 high fives to students.
As an educational technology company, our driving goal is to use innovative tools to instill a love of learning in all students. It is vital to our mission that we find ways to avoid the boredom or frustration students feel when their academic needs aren't being met, as well as inspire students to discover the joy of learning. We use Rocky to reinforce the celebration and encouragement needed to fully support students in developing 21st century skills and a lifelong love of learning.
Rocky was inspired by the innovative educators that we're lucky to work with every day. In the middle of each week, teachers receive an email from eSpark that outlines student growth, performance, and engagement for each classroom. We started hearing more and more about teachers who recognized their students' achievements through actual high fives with their peers as well as tracking charts. We loved the sense of accomplishment these practices gave students, and wanted to bring more of that into the app.
And so, after a fair amount of research and student feedback, Rocky was imagined.
We designed Rocky to be friendly, approachable, but not without a few special details. Rocky lives at the end of each quest, encouraging students to complete each video, app, and creation challenge to the best of their ability. Rocky waits at a point of achievement to personally give each student a high five. While we knew from student interviews and engagement rates that our new friend was responsible for a spike in student joy, we struggled to find a name for our him. We decided, since our new friend was designed to inspire classroom engagement and joy, that students should be the ones to name him.
Rocky was named by Ms. Crowley's 2nd grade class, a group of students from the Diocese of San Jose in California that submitted the winning name to our nation-wide contest. "Rocky" garnered the majority of votes and captures the tenacious spirit in which we hope students approach the eSpark app. After the contest, some of the eSpark team went out to visit Ms. Crowley's class to thank these creative students and get their input as to how Rocky has impacted their learning. One student replied that Rocky "gives [her] confidence to try and answer questions on the test" and another noted that Rocky makes him feel happy because, "whenever we give him a high five, it feels like we're actually giving someone a high five!"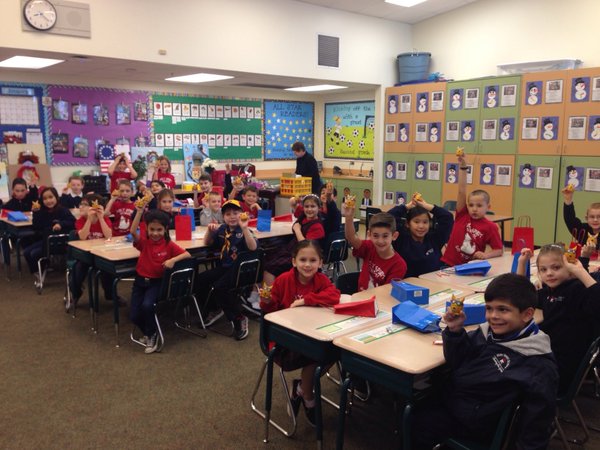 Comments like these let us know we're helping students discover the joy of learning. At eSpark, we wholly believe that it's important for a students to feel empowered by their learning. When students overcome challenges and demonstrate growth, their achievements should be celebrated. Paul, a 6th grade eSparker in New York says, "I really enjoy eSpark because it's fun when you do challenges and I like it when I get a high five at the end of my quest. It makes me feel proud about what I just accomplished."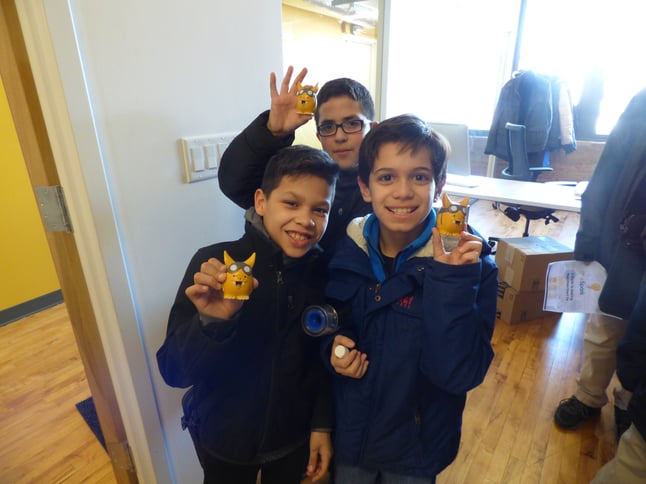 We'd love to build off this feeling of accomplishment. The next version of Rocky will continue to help students connect with their individual educational journeys. "I wish we could personalize the high five dude," Lucille (6th grade, Chicago) muses, "that would be like a reward at the end of the quest we are on. I would do my best if I had motive like that." One of the keys to student engagement, we've learned, is the need for students to feel and see investment in their personal progress in a very tangible way. A next step, in the pursuit of engagement and motivation, will be for Rocky, and the eSpark experience as a whole, to grow with each student.