It's undeniable: kids are more tech-savvy than ever. From the Nintendo DSi, to the iPod Touch, to the heap of digital tablets currently on the market, kids are exposed to all sorts of gadgets and gizmos before they even enter into Kindergarten. What happens when the familiar and engaging qualities of a gaming mentality are incorporated into an educational environment? Here are 5 benefits of Gamification of Education in the classroom.
1. Incentivizes Learning
Effective classroom online games present a student with a series of individualized tasks tailored to a predetermined goal. After completing a task, the student is rewarded with a new learning opportunity: the ability to 'level-up' and play another game.
Gamified learning also incentivizes the efforts of the student with achievement badges rather than an abstract grade on a worksheet. Consequently, the student's perspective of learning is transformed as the feedback on his or her's schoolwork becomes more tangible and exciting in the gamified situation.
2. Increases Engagement
One of the biggest problems faced by educators today is maintaining an engaged and motivated class of students. What better way to keep a group of restless, preoccupied children involved than to mirror their preferred after-school activity in the classroom? Gamification of education shows that students respond better to the positive and immediate feedback that they receive in a learning game. Also, oftentimes the difficulty of the level increases as the student continues playing, effectively captivating the student's attention while challenging her at the same time.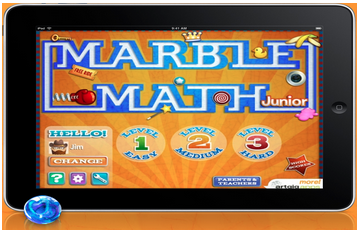 In a study on the value of a gamification of education conducted in 2009, one student remarked, 'it [the game] is more enjoyable and active. You never get bored as in traditional teaching because you concentrate on a goal." In a 'gamified' education, people learn by doing, thus removing the abstract, outdated elements of traditional learning methods of memorization and regurgitation.
3. Differentiates Instruction
Nothing is more discouraging than receiving an assignment covered in the dreaded red scribbles of the teacher's worn-down ballpoint pen. With classroom online games, students are immediately provided with praise, encouragement, and reinforcement.
The result? Even struggling students learn from their mistakes rather than feeling defeated by the giant outline of the crimson-red 'F' on the top of their paper. Furthermore, education technology has the potential to personalize gaming systems to meet the needs of every student, regardless of his or her skill level. Students aren't afraid to fail in a game-based, differentiated learning platform, as they can go at their own pace without feeling judged or anxious to keep up with their neighbor.
4. Promotes a Love for Learning
In her new book Reality is Broken: Why Games Make Us Better and How They Can Change the World, New York Time's best-selling author Jane McGonigal explains: "A game is an opportunity to focus our energy, with relentless optimism, at something we're good at (or getting better at) and enjoy. In other words, gameplay is the direct emotional opposite of depression."
In game-based learning, students are encouraged to set clear goals, persevere when faced with an intellectual challenge, and of course, celebrate their achievements! Moreover, classroom online game tools like the iPad provide students with the resources to take control of their learning experience and truly own and love the outcome of their work. Effectively incorporating the 'gamification' mentality into the classroom has the capability to boost student achievement and even more importantly, promote a desire to learn.
5. Easy progress tracking
As students work through their online classroom games, there are a number of ways for you to stay involved and even use them to your advantage. A number of online games will provide results that either you can pull or you can have students share with you. When reviewing these results, you can effortlessly view where your students new intervention or remediation.
Continuing the discussion
Have a success story about the implementation of classroom online games? Prefer traditional learning models? Please, share below! All opinions/comments are welcome.
If you're looking to try integrating games into your curriculum, try eSpark for free today!
Special thanks to Artgig Studio for the images from their awesome app, Marble Math!