eSpark won a large research grant from the Department of Education! The DOE awarded fifteen grants through the Small Business Innovation Research (SBIR) program, which provides funding to small businesses for the research and development of education technology products. eSpark is thrilled to be part of this exclusive cohort.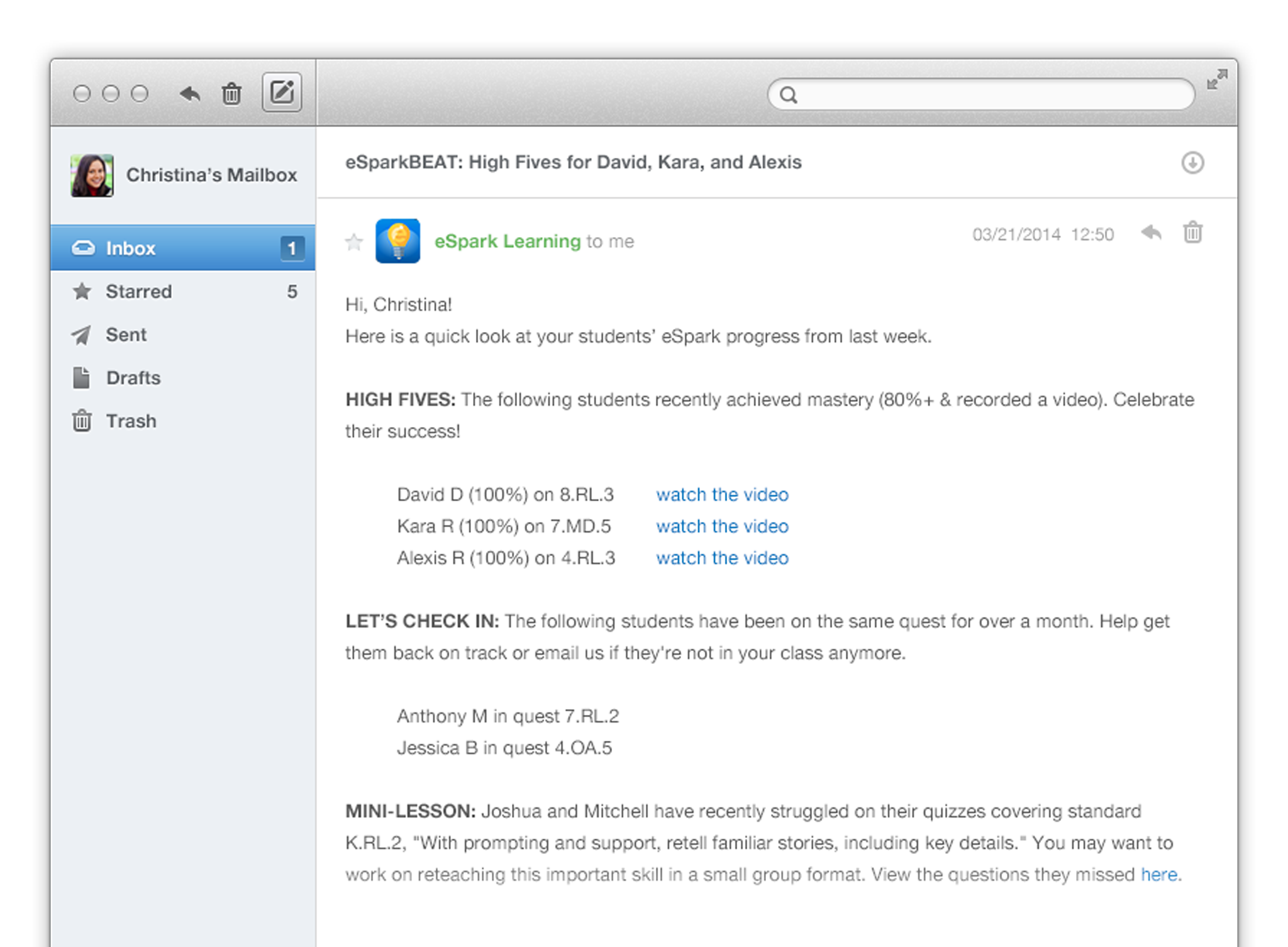 This research will be focused on further development of eSparkBeat, a new tool that helps teachers use data to personalize learning. Typical ed tech products provide teachers with a data dashboard. We've learned that the usual dashboards don't work well for teachers because they need to scan through many columns and rows of data to find insight. eSparkBeat will do this analysis behind the scenes. Instead of scanning numerous spreadsheets, teachers will receive messages with the most important events in their classroom in easy to understand terms.
eSparkBeat is a tool designed by teachers, for teachers. With eSparkBeat, teachers receive personalized messages if one student excelled on a quiz and another is struggling on the same standard. "The majority of the teacher's effort can then shift to analyzing the results of her students' work and strategically connecting them to the resources they need most," explains Jonathan Russom, an eSpark teacher specialist with eight years of public school teaching experience. Our vision is that eSparkBeat takes care of data collection and synthesis so that teachers have more time to teach! We extend our gratitude to the Department of Education for helping us bring this vision into reality.