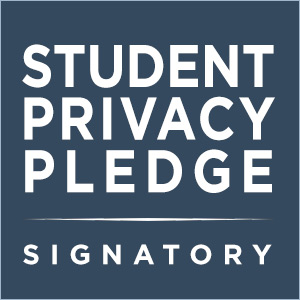 At eSpark, we take the security and confidentiality of students' personal information very seriously. We are excited to announce that today we joined other leading educational providers in signing the K-12 School Service Provider Pledge to Safeguard Student Privacy, reaffirming our commitment to protecting students' personal information.
Endorsed by President Obama, the Student Privacy Pledge was introduced by The Future of Privacy Forum (FPF) and The Software & Information Industry Association (SIIA) "to safeguard student privacy regarding the collection, maintenance, and use of student personal information" (studentprivacypledge.org).
This pledge reflects the approach eSpark already takes to protect the privacy of the students we serve. By signing it, we are taking another step to communicate our ongoing commitment to using student information effectively and appropriately while safeguarding privacy. We value the trust our school partners and parents continue to place in us as we work toward our mission of transforming education with personalized iPad learning.
To read eSpark's full Privacy Policy, please visit https://www.esparklearning.com/privacy.
For any questions or concerns contact privacy@esparklearning.com.