Distance learning is new to us all. In or out of the classroom, we know you are searching for the best ways to continue to support your students.
At eSpark, we want to support you by collecting and sharing out some great teacher tips – so we reached out to our amazing eSpark Ambassadors to ask them to share their best advice for distance learning. Here is what we learned.
1. Be Flexible
This is a process of change, not just for you and your students, but also for families. Have several ways for students to turn in work and give them plenty of time to complete assignments. Try your best to work around student schedules. A Google Form is one great way for students to choose what time of day they would like to meet for small groups.
2. Stay Connected
Send morning emails to students each day and stay connected through phone calls during distance learning. Setting office hours for parent & student communication will help you build and keep healthy work-life boundaries. You can even try sending your students a letter in the mail.
"My kids have LOVED getting mail and I think that makes them feel connected in a different way!"
– Allyson, North Carolina 4th Grade Teacher
3. Stay Organized
Clearly organize all daily assignments in one document, with links, so families know what their child needs to do each day. Using PowerPoint or Google Slides to build your lesson plan gives you the ability to embed pre-recorded instructional videos in the slides to teach your students new topics.
4. Keep eSparking!
Bookmark the eSpark at Home Support Hub to stay up-to-date on all eSpark distance learning resources. Continue to celebrate high fives to keep your students motivated! Letting your students know that you are monitoring their eSpark progress can help motivate them to log in while at home. Put reminders in your Google Classroom (or other learning management system) with a direct link to eSpark, so students have an easy way to log in.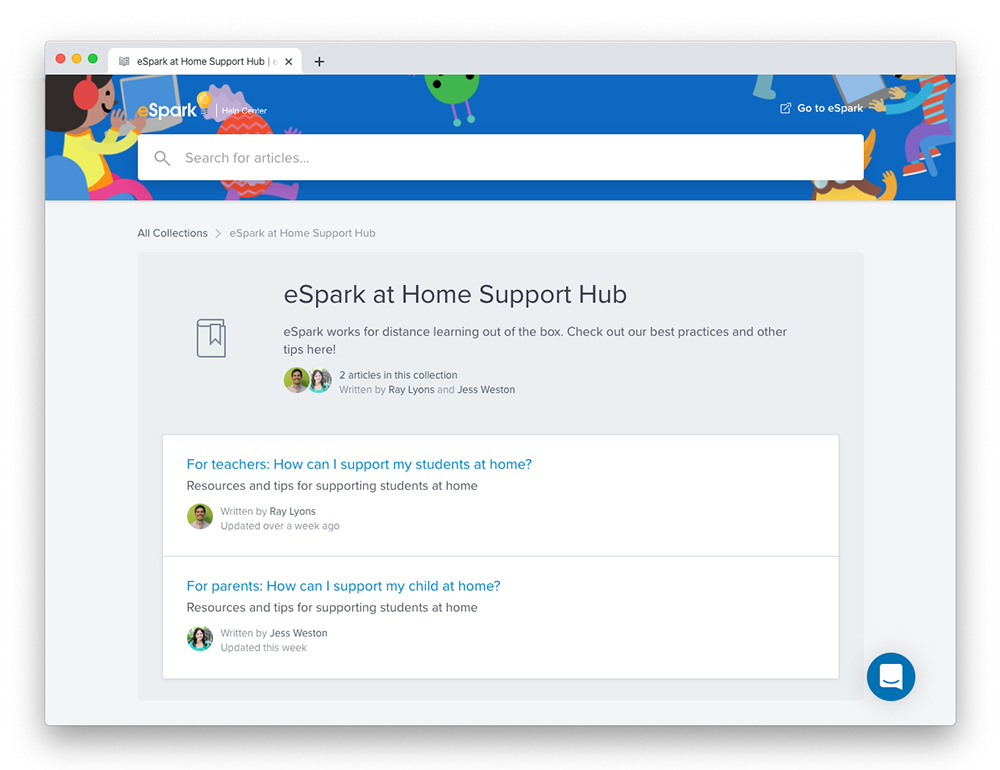 Most importantly… Remember you are doing a great job!
"Don't do too much too soon. Everyone is dealing with this in different ways. Look at kids' mental health in addition to academics."
– Joan-Marie, 2nd Grade Teacher from Connecticut
"Be patient and kind with yourself. Don't compare yourself with others. You know what is best for your class and your grade level."
- Jennifer, 2nd Grade Teacher from New York
Looking for more tools to stay connected with your students and their families? eSpark offers thousands of student-approved, no-prep activities they can work on wherever they are.